Steamboat Springs is an authentic mountain community and each member of our team lives here intentionally. When we're not in the office or on a job site, you can find us outside enjoying all that Northwest Colorado has to offer. We love where we live and are passionate about supporting and building our local economy!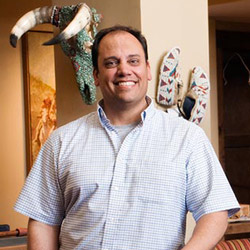 Michael Buccino (designer/owner) graduated from Arizona State University College of Architecture & Design in 1991 with a Bachelors of Science in Design. His wide-range of experience includes both residential and corporate design.
Michael is a third-generation designer. His grandfather began designing in Palm Springs, California in the early '50s, and his father currently has his own landscape design practice there.
In the summer of 1996, Michael moved to Yampa Valley, Steamboat Springs, CO. In October of 1999, he married his beautiful wife, Janelle. He is also a proud father of 3. We all love Colorado and cherish our Yampa Valley!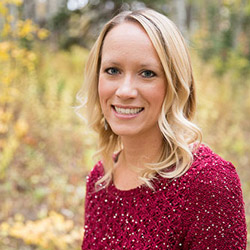 Stacey Carney (designer) joined the firm in June of 2019. She graduated from Colorado State University in 2004 with a Bachelor of Science in Interior Design.
With her father, aunt, uncle, and cousin in the industry, Stacey was literally born into her role as a designer. Her combined 15 years in healthcare, commercial furniture dealership design, residential design, and experience of being a manufacturer's representative have made her well-rounded.
In 2010, Stacey made the move from Denver to Steamboat with her husband and 6-month-old for a year trial. She now can't imagine living anywhere else with her husband and 2 kids! The Steamboat lifestyle and family-friendly feel are priceless, and her family is blessed to live here.